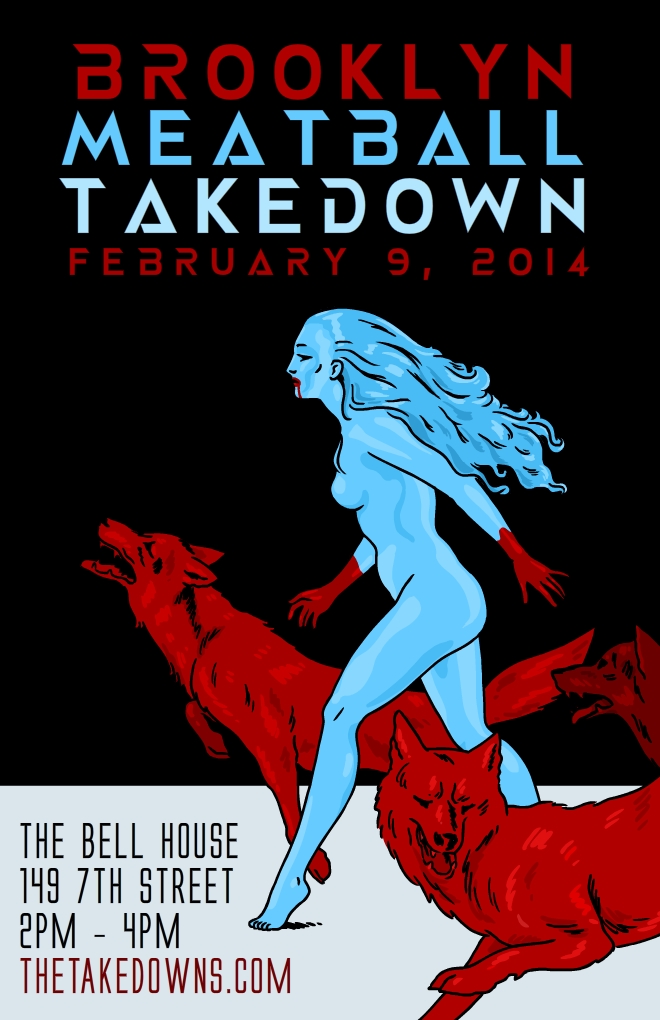 The time of meatballs is nowish, world. Portal ENGAGE. Destination: Planet Meatball!  Brooklyn Meatball Takedown is Feb 9, 2-4PM at The Bell House!  Call for the finest Brooklyn home cooks to punish the weak!!!
Each ball a planet.  Each planet, a window into your dismal, stinking soul!  You deserve the best!!!
COOKS!  Email me to compete!  And if you're wanting to eat the motherload of meatballz, TICKETS HERE Brooklyn…
(Hauntingly face-punching artwork by the great artistic sikko Katie Wendt, who is obviously messed up, yo.)
PRIZE SPONSORS:
Portion of proceeds benefit Women's Education Project!