I can't take it any more!!!  It's time to indulge!  A gajillion tacos of epic proportions all in your face- created by the coolest NYC cooks… for you to eat so many of!
May 21 2-4PM at Brooklyn Bazaar, 150 Greenpoint Ave in Greenpoint!!!!
CALL FOR COOKS – email Matt@TheTakedowns.com to enter your taco!  Make the filling- I'll provide the tortillas in little taco boats for you to serve to a super happy public!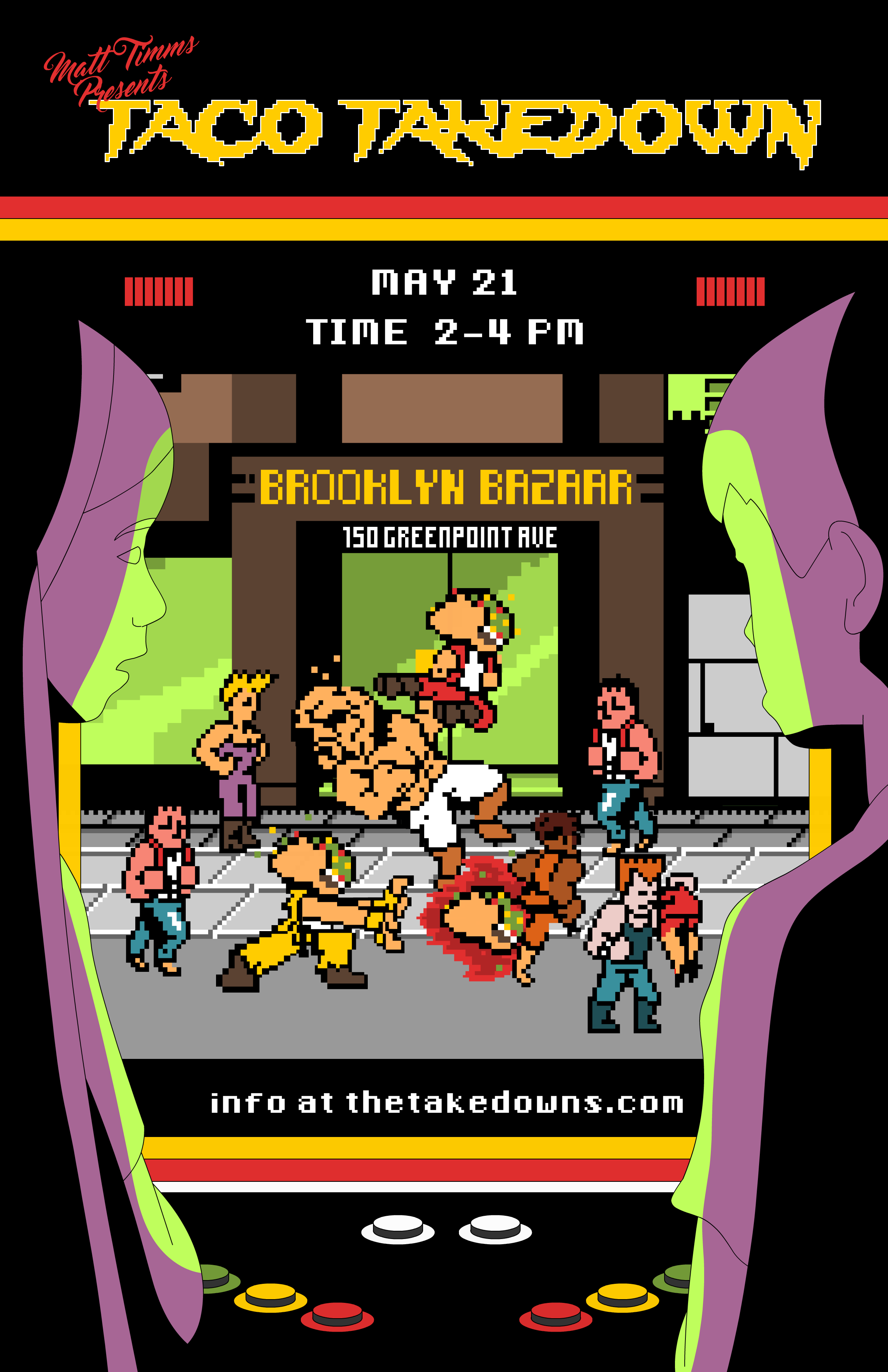 You guys, it's tacos. One low low price to eat them alllll! TICKETS HERE
TORTILLA SPONSOR:
PRIZE SPONSORS:
Portion of procedes benefit Women's Education Project!