WHAT – Brooklyn Soup Takedown 2018
WHEN – January 21 2-4PM
January looks bitter cold and unfriendly, friends.  Arctic frost monsters sneezing your marrow solid blue!!!  But fight and fight and fight we must!  THE SOUP TAKEDOWN!!!  Snap together your own Soup Emergency Rescue Unit (below) and pray for summer!!!  Eat ALL OF THE SOUP!!!!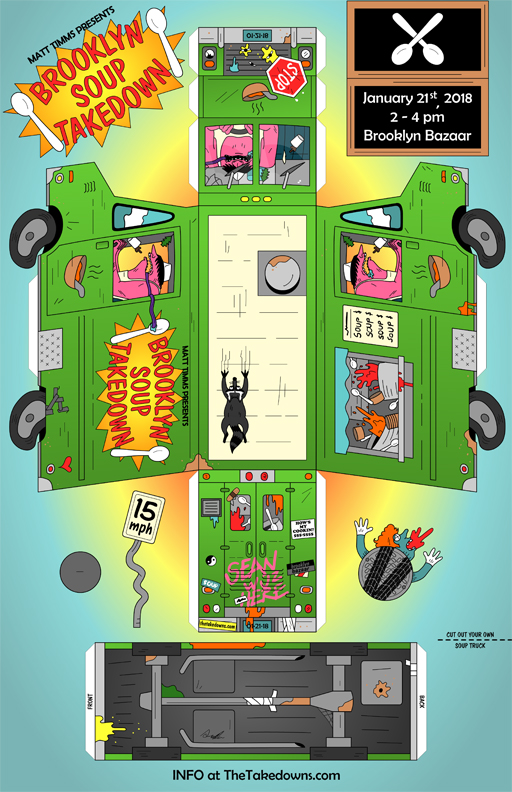 Want to enter?!  Fight for prizes and fame with your prize winning soup!!!! Email Matt Timms at Matt@TheTakedowns.com to ENTER!!!
WANT TO EAT SOUPS!?!! TICKETS HERE!!!
A TAKEDOWN GIFT TO YOU: Download and cutout the full rez 3D PAPER DOLL HERE! (11×17!)  probably the best poster ever by Sean Sullivan!!!
PRIZE SPONSORS: