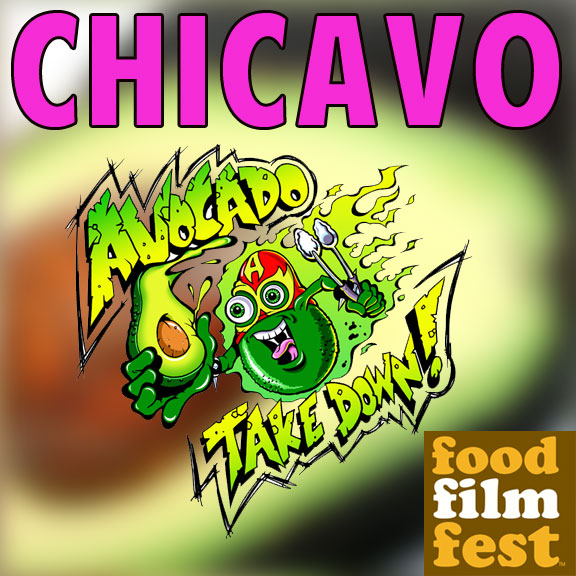 $500 Grand Prize!
The Chicago Film Fest is happening, and of course The Avocado Takedown will be there, in homage to this, the most raddest vegetable… In the midst of all the movies, beautiful people and goodness, the Chicago Avocado Takedown swings its warhammer, smashing your taste buds, splattering your brains all over the campus of Kendall College!!!
NOVEMBER 17 1PM-3PM at Kendall College!
CALL FOR COOKS!  FREE TO COMPETE! I HAVE 7 SPOTS LEFT (OUT OF 20)! I will give any worthy home cooks A FREE CASE OF AVOCADOS to make WHATEVER WITH!!!! (just no guacamole!!! Think outside the boxosaurus, for real!) In cities like Los Angeles, Denver and Houston, we've seen vegetable warriors making cocktails, pudding, jams… pretty much everything.
November 17, noon! Want to come eat all the recipes? TICKETS UP SOON!
Sponsored by:
Prizes sponsored by:


Portion of procedes benefit Women's Education Project!