Sugarspazzattak! It's coursing through our veins!  Peel us off the ceiling!!!! 12 local Chicagoans DID IT with 220 lbs of sugar, and now I'm runnng around town like a cracked-out happy 5 year old! Not sure if its sugar rush, or just the sheer inspiration of hanging with local Takedownerz again!  Home cooks make me fizzy!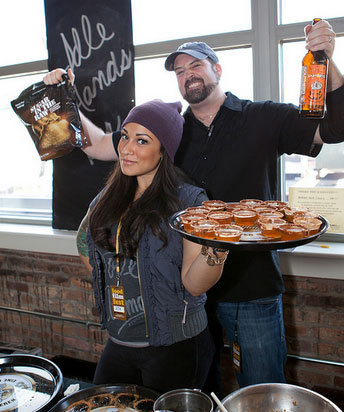 Thank you Chicago Cooks!!!  Thank you Chicago Food Film Fest!!!  
Check out all the pics at the Food Film Fest Flickr page!! And some hot shots at Thrillist of  the recipes!
1 Savannah Tea Roll-  Barb Drumm and Jean Mahone
2 Eggnog Cookies w/ a Rum Glaze – Giuseppe Paoulos and Sarah Rubin
4 Snickerdoodle – Jo-Marie Frigo
5 Chocolate Caramel Candy Hazelnut – John Ihns
6 Faux – Jito –  Wendi Wolmer
7 Old Fashioned Toffee – Jennifer Fay Stoker
8 Cotton Candy Martini – Jennifer Fay Stoker
9 Chipotle Chocolate Chip – Alexis Wilson
10 Cinnamon Sugar Crumble w Imperial Pumpkin Beer – Reverend Dave Ciancio
12 Beer Brittle – Larry Cauldwell
Judges Choice (Fany Gerson and DAvid Ronengarden)
1st #1 Savannah Tea Roll-  Barb Drumm and Jean Mahone
2nd #5  Chocolate Caramel Candy Hazelnut – John Ihns
3rd  Eggnog Cookies w/ a Rum Glaze – Giuseppe Paoulos and Sarah Rubin
1st #5  Chocolate Caramel Candy Hazelnut – John Ihns
3rd #1  Savannah Tea Cake –  Barb Drumm and Jean Mahone
5th #8 Cotton Candy Martini – Jennifer Fay Stoker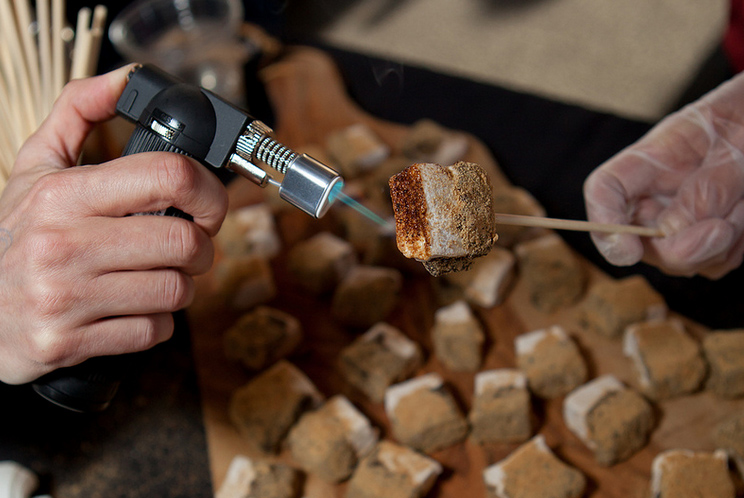 CATEGORY:
General