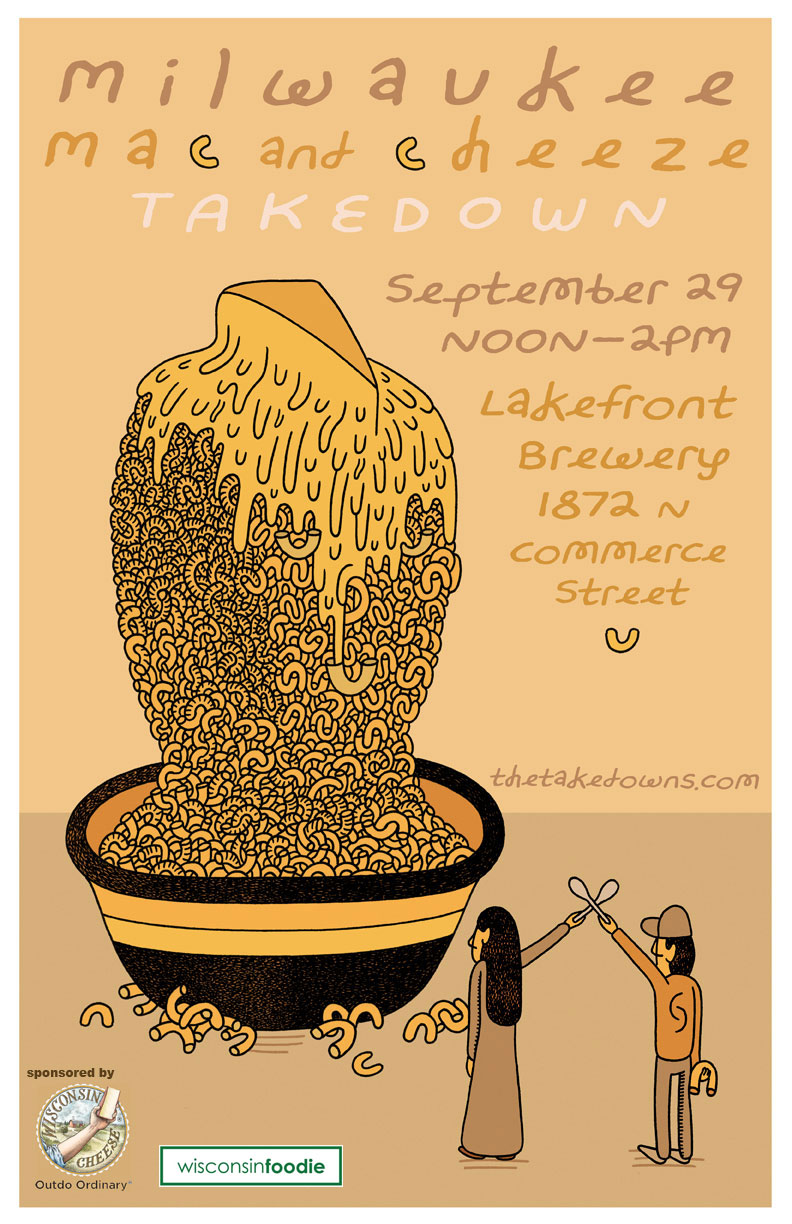 Want to eat all that Mac and Cheezez?TICKETS HERE!!!!
Milwaukee Mac and Cheeze Takedown! September 29, Noon to 2PM at Lakefront Brewery! Sponsored by the Wisconsin Milk Marketing Board!
20 very serious Milwaukee home cooks will enter the Thunderplex (AKA Lakefront Brewery)!!!!  Steaming mounds of cheeze in their trays, and an unholy glint in their eye!!!  The barbarous Milwaukee hordes (ticket holders) will descend on them like bats out of hell, and taste every single delicious cheezy recipe until they are all sated!!!  Winners will be chosen!!! Fun will be mad!  Cheeze! Cheeze!  Cheeze!
CALL FOR COOKS! EMAIL CHILITAKEDOWN@GMAIL DOT COM to SIGN UP!!!My sponsor The Wisconsin Milk Board is giving $50 to each home cook with a proud Mac and Cheeze recipe! You'll spend it on any of the varieties of Wisconsin Cheeze to make your dish!  You're fighting for over $1000 in cookware prizes from Anolon, Microplane, Wusthof and tons of MAC AND CHEEZY SWAG!!! There's a people's choice and a judges catagory, and plenty of cheezy freebies besides!  Roll up them sleevies, Milwaukee!!!
Want to gorge on unlimited Mac and Cheeze, and vote on your fave??? $15 gets you unlimited Mac and Cheeze!!! TICKETS HERE!!!!
Matt Timms presents the Takedown series, an 11 year food party based out of Brooklyn, NY. This national culinary tour only and always celebrates the supreme doings of local home cooks, in the raddest cities across the country…
Check out Gabi Porter's pics from last year's Brooklyn Mac and Cheeze Takedown at ZAGAT!
SPONSOR: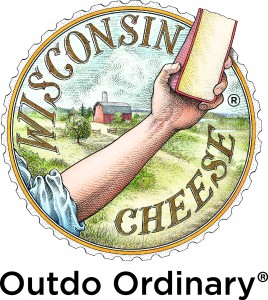 PRIZE SPONSORS: