April 17 Noon-2PM at Royal Palms Shuffleboard Club!!!!
CALL FOR COOKS!  Email me at Matt@TheTakedowns.com to compete for muchoz prizoz!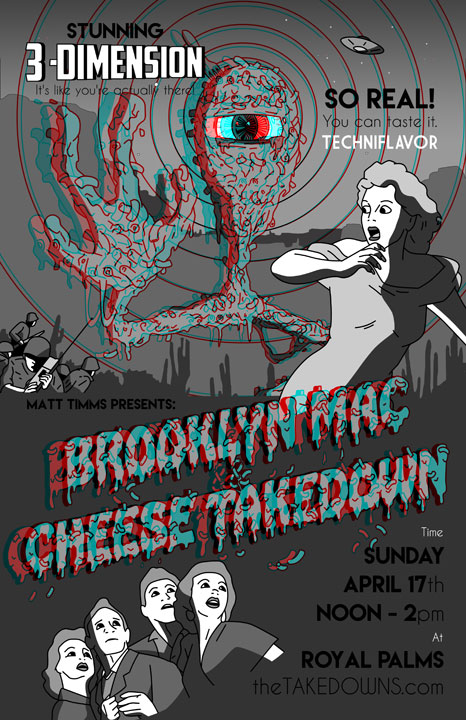 Take me to your leader, they said!  And you nominated Matt Timms! Are we prepared? For the other-worldly invasion of the nummiest mac and cheezez into the bellies of Brooklyn's finest food eaters!!? Because speaking for the whole human race, I say yes! I am ready to succumb!!!
Tickets HERE if you want to eat eat eat eat eat eateateateateat…
Want to compete? Come at me! Make 2 trays of your finest mac and cheeze. No rules! I'll supply sterno, tasting cups, etc…
JUDGES:
PRIZE SPONSORS:
Portion of procedes benefit Women's Education Project!