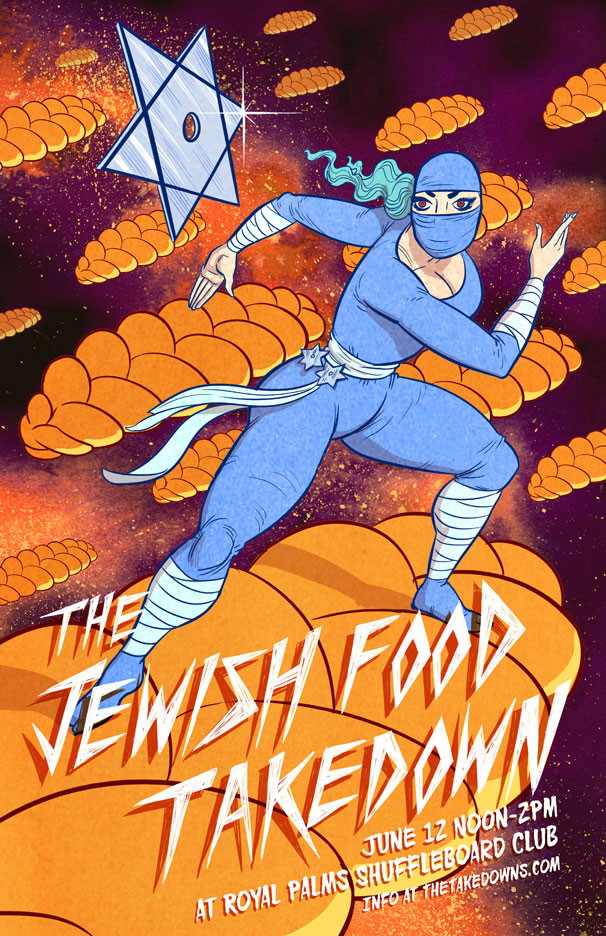 Forget everything you thought you think you thought you knew about Jewish Food!  Or remember fondly!  Point is, Brooklyn's home cooks are going to part the seas of your perceptions, doods.  CALL FOR COOKS!  Bring your funnest takes, interps and classic recipes of Jewish Food to this food party- a serious funblast for The Chosen and their goy chums to kitchen compete!
Reaper Pepper Latkes!? Fried Chicken and Challah?! Your grandmother's Borscht? Explore the psychedelic cosmos of Jewish creations….
Email Matt@TheTakedowns.com to enter…  Or want to come eat and party?! Tickets HERE
EVENT JUDGES AND SPONSORS:
PRIZE SPONSORS:
Portion of procedes benefit Women's Education Project!