Hey there, Life Embracers and Bone Chillers!  You have just stumbled upon another chance for a notch on your bazooka. The Ice Cream Takedown wants to know you!  Enter a batch of your finest ice cream and compete for prizes and godlike monster status! CALL FOR COOKS (email Matt@TheTakedowns.com)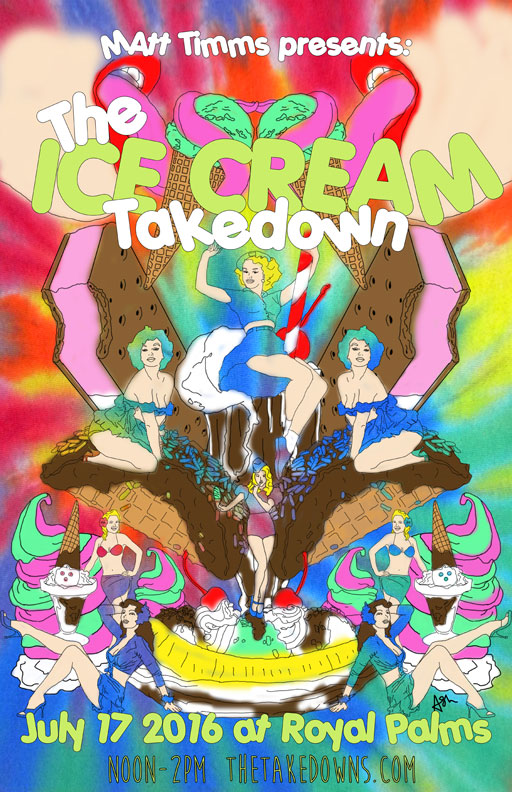 July 17 noon-2PM at Royal Palms!!!  Tickets HERE if you're ready to EAT all them ice creamz!!!
(Thanks to artist Ashley Zelinskie for her chilly pornographic rendering!!!)
EVENT JUDGES AND SPONSORS:
PRIZE SPONSORS:
Portion of procedes benefit Women's Education Project!