CALL FOR COOKS! EMAIL CHILITAKEDOWN@GMAIL.COM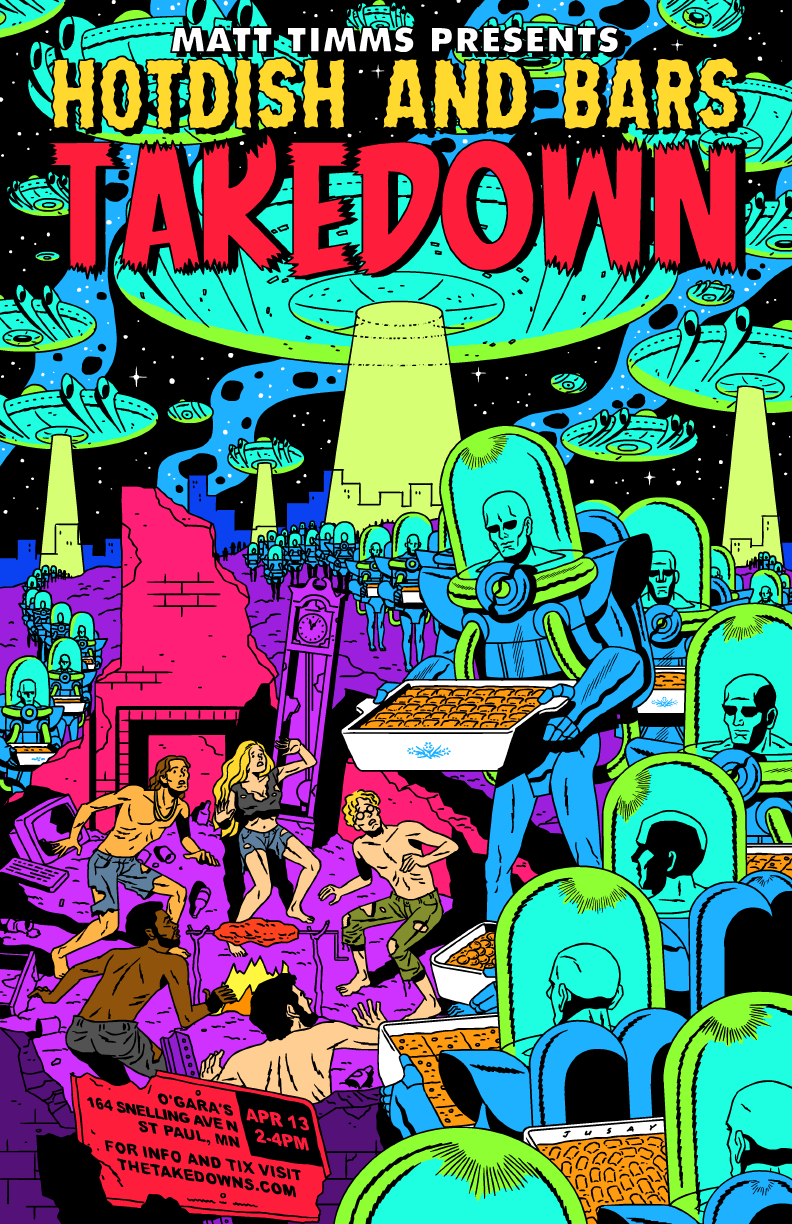 You guys deserve the yummingest.  Local Minnesotans is bringing their finest HOTDISH and/or their finest BARS to the alien monster honey trap that is O'Gara's!!!!! Invading this unearthly arena are  veterans of past Minneapolis Bacon Takedowns, and any home cooks who have the fortitude (and smartest Hotdish or Bars recipe!) to sacrifice their social standing for a chance at greatness!!!
April 13, 2-4PM at O'Gara's!!!!
Email chilitakedown@gmail.com to compete!!!!  Tons of cookware prizes (see below) and international acclaim!!!
Tix are $15!!!!! To eat all the hotdishes and all the bars!!!! Stuff stuff stuff!!!  Available HERE!
P.S. Are you terrified? Of the poster???  Art by Jeremy Jusay
PRIZE SPONSORS:
Portion of proceeds benefit Women's Education Project!