TICKETS JUST $10!!!! GET THEM HERE!
Slashing and mauling, Chicago's chili vikings vs. Satan himself!!!!  Try all the best chilis in the city, and vote on your favorite, in a giant blood orgy of fun!!!!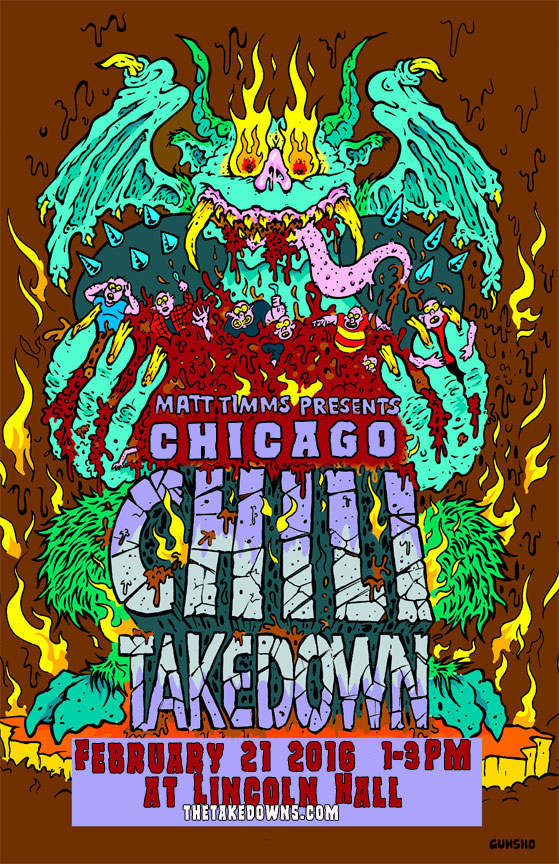 Feb 21 1-3PM at Lincoln Hall!!!
CALL FOR COOKS!!! Email at Matt@TheTakedowns.com to bring your smartest chili in, and compete for Cuisinart, Anolon, Wusthof and Microplane cookware prize packages!!!
Want to eat and eat and eat? Tickets HERE!!!!
PRIZE SPONSORS:
Portion of procedes benefit Women's Education Project!