WHAT: The Brooklyn Cat Painting Takedown 2016
WHEN: Friday, December 9th   8-10PM
WHERE: Better Than Jam Store & Studio (20 Grattan St.) – take the L to the Morgan Stop
HOW MUCH: Free!  And at 9PM the cat painting auction!  CREDIT CARDS ACCEPTED!
Those bare walls in your dumb apartment are beggin for a kitty painting.  Thankfully, local artists can't wait to decorate! FREE TO THE PUBLIC!!! Come chug Lagunitas beers and watch the creators create – and then the auction is at 9PM with profits to benefit Bushwick Street Cats and BARC!!!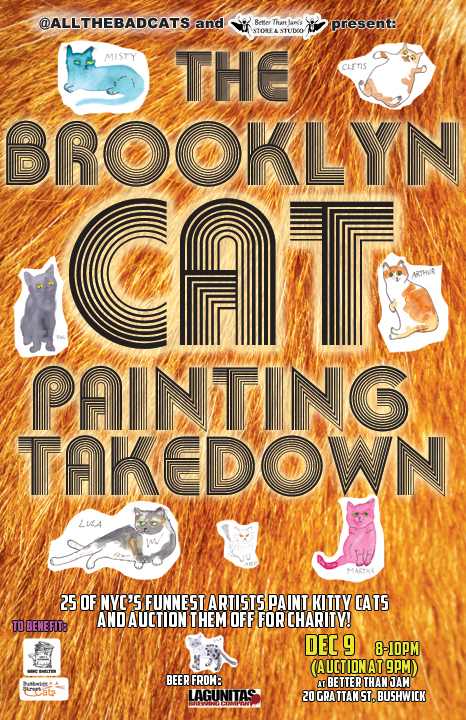 Check out pics from a previous Cat Painting Takedown and Auction HERE!!!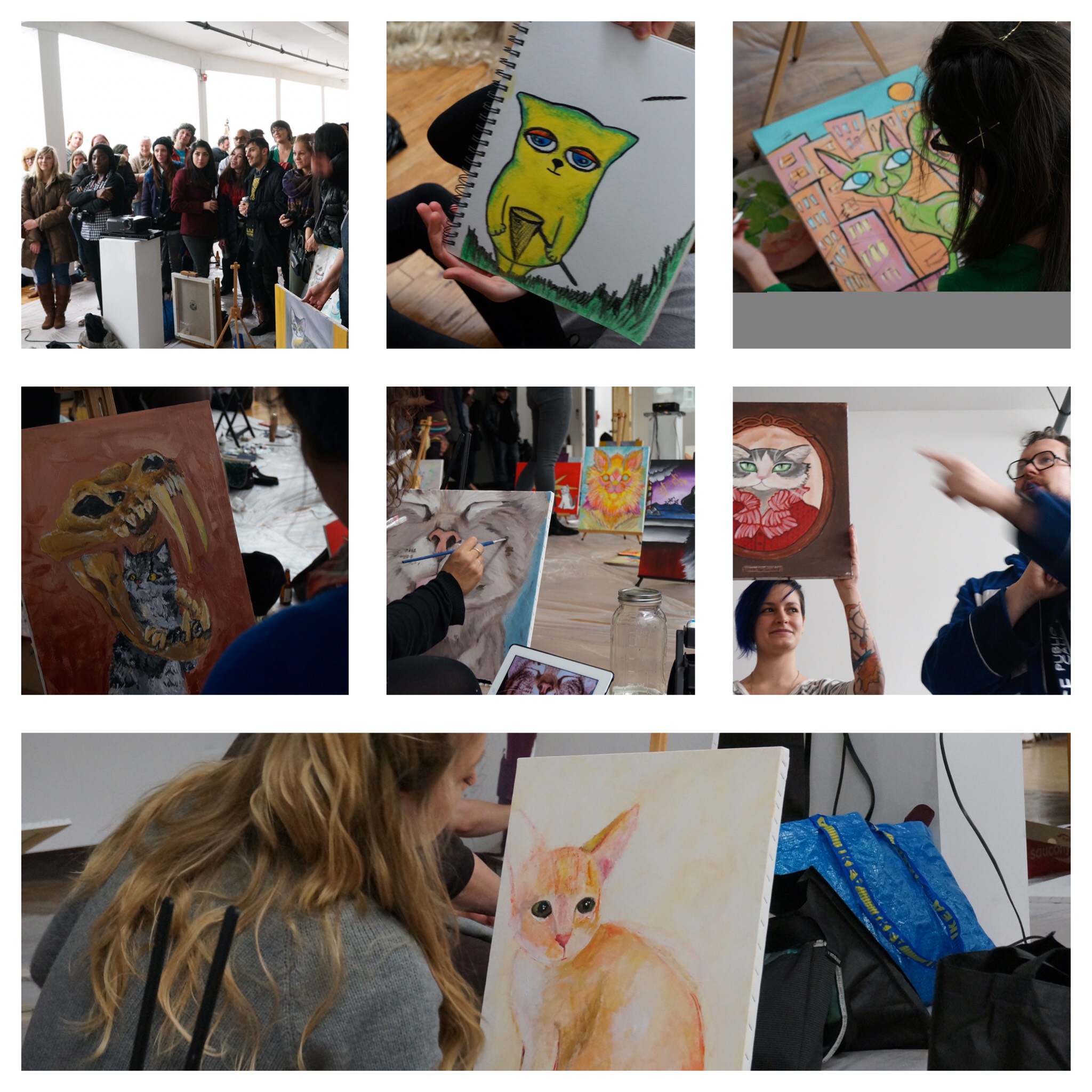 Kitty cat photog Patrick Delaney
ENJOY BEER FROM:
TO BENEFIT:
SPECIAL THANKS TO: