Yo 2016, it was rough.  You're going to need something to balm this pain – and I'm thinkin a nice bowl of MANY SOUPS might just HELP! Chicken soup for the soul, but also CHOWDER and STEW and RAMEN and HOT HOT CRAZY ASS SOUPS!!!!  Try them all and be REBORN…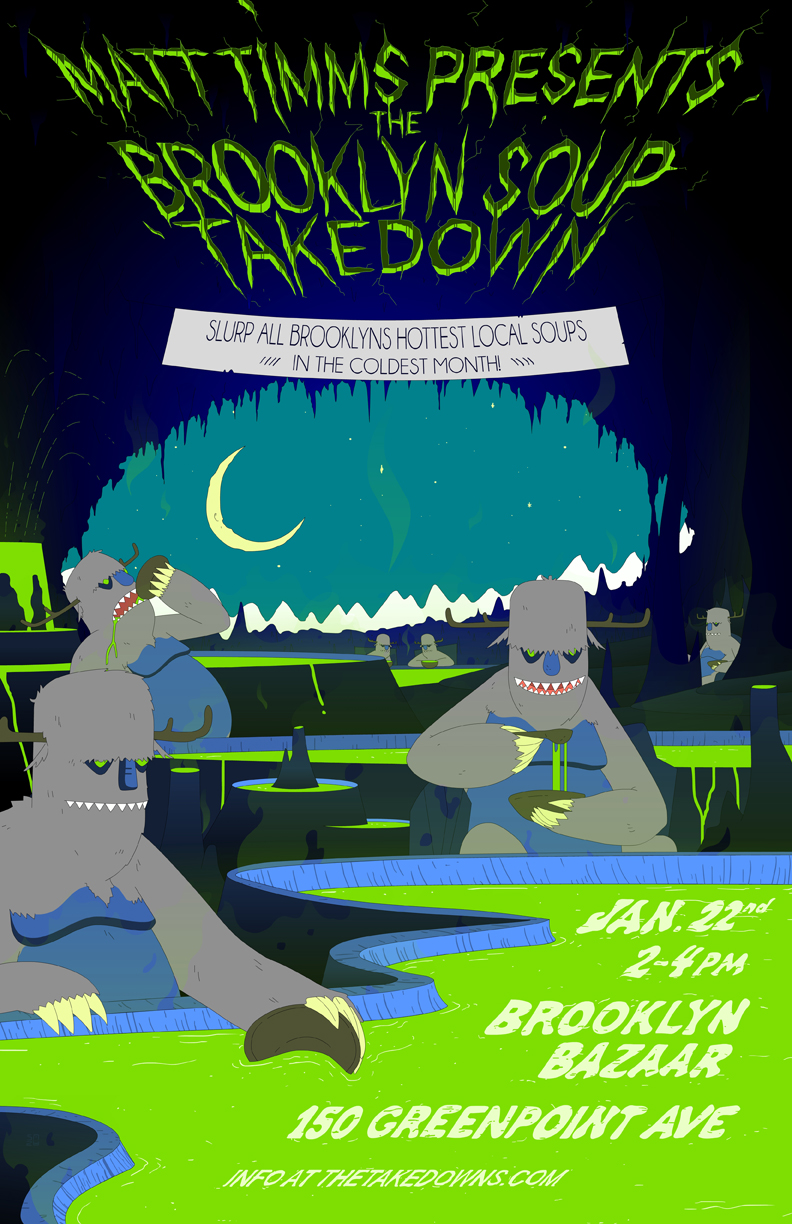 WHAT: Brooklyn Soup Takedown!
WHERE: Brooklyn Bazaar, 150 Greenpoint Ave, Greenpoint, BK!
WHEN: January 22, 2-4PM
TICKETS:  HERE All you can eat, and a ballot to vote on your fave soup!
TO COMPETE: email Matt@TheTakedowns.com
A portion of proceeds will benefit the NRDC – to help save the planet of EARTH!
PRIZE SPONSORS: