Ahem.  I have some really, really, really… reallyreallyreally Good News. Matt Timms is hosting the Brooklyn TACO Takedown, May 31 noon – 2PM at Royal Palms!!!!  If you can't make it… well, let's just say I guess that is nacho day. (yesss!)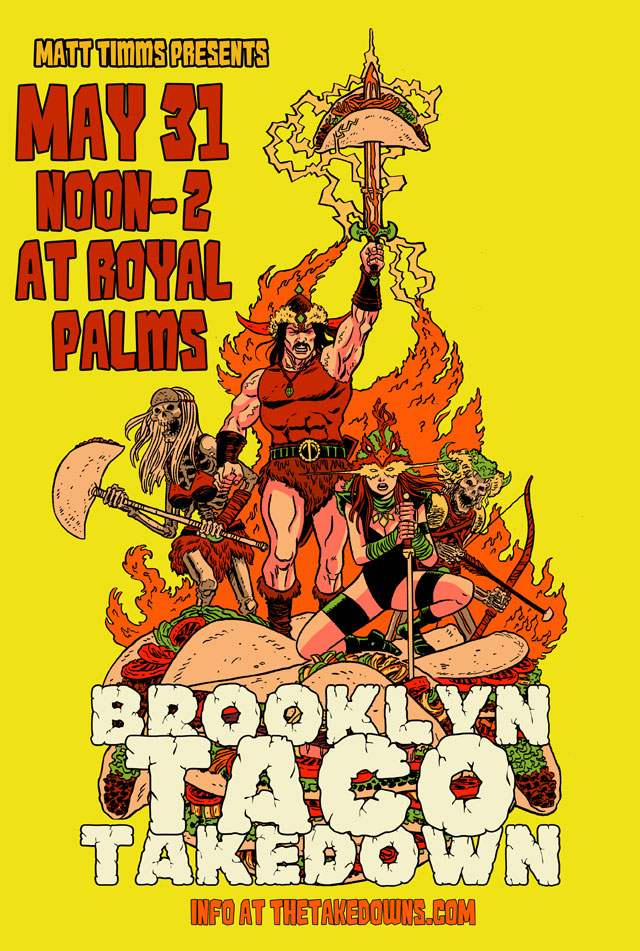 CALL FOR COOKS!  Want to compete????  Tortilla sponsor Torterilla Nextimal will give you 220 mini (4″) tortillas to fill with whatever you deem most badass! Super authentico?  O muy loco?  Matt Timms cares not because I LOVE TACOS you guys!!! I want to eat them all!!!
Want to come eat all the tacos like it's Satan's birthday? Tickets available HERE (21+)!!!
TORTILLA SPONSOR:
PRIZE SPONSORS:
Portion of procedes benefit Women's Education Project!