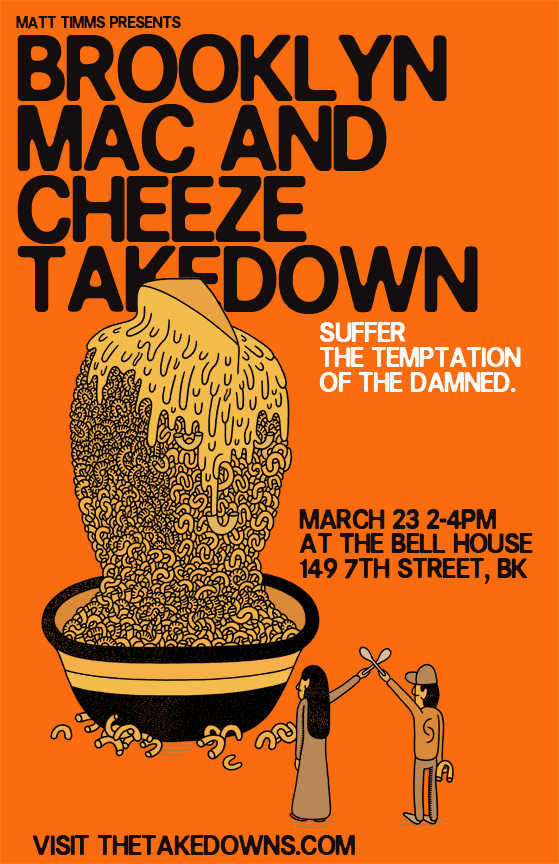 SOLD OUT!
Throw away your false idols.  Worship at the pasta feet of the one true Mac and Cheeze goddess!  Her embrace is cheezy, her majesty sleezy. This benevolent omnipresence will be enjoyed March 23, 2-4PM at The Bell House in Brooklyn! Ye who are unworthy, come and wallow in 25-30 different mac and cheezez from NYC's cooking underground! Vote on the finest offering, and rejoice! She has risen!!!!
EMAIL ME to compete!
TICKETS HERE
PRIZE SPONSORS:
Portion of proceeds benefit Women's Education Project!