The Fermented Foods Takedown is moving venues!  And the new ticket price is a SUGGESTED DONATION!
Radian Building
5th floor lounge
120 Kingston Street, Boston, MA
For info email jeremyogusky@gmail.com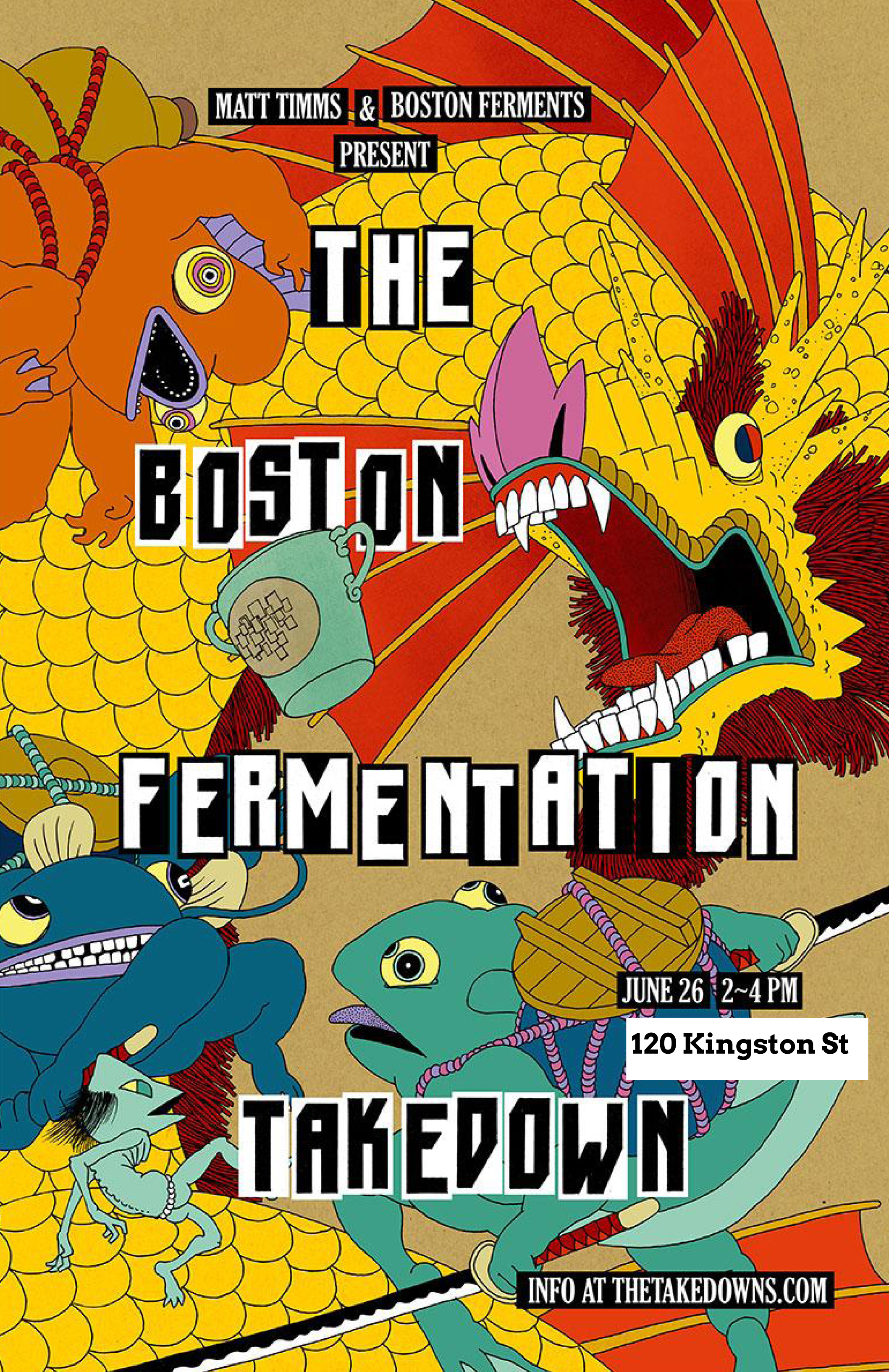 Kefir, Kim chi, katsuobushi, kombucha… and that's just the K's, jack!!!! There's a bajillion fermented foods out there.  What importantly massive dish are you going to make with fermented foods!?  The Takedown is getting fizzy with ideas, and we want to see yours. Soups? Breads?  Sandwiches? Drinks?  Or maybe your fermented food stands on its own!  CALL FOR COOKS!  This time, the Takedown has teamed up with Jeremy Ogusky, the leviathan of the fermentation world, the throbbing mind behind Boston Ferments!
Boston Fermented Takedown is June 26th, 2-4PM at The Radian Building – 120 Kingston St!   The Cooks are fighting for the most magicalest prizes… We have 5 of Jeremy Ogusky's handcrafted, large scale limited-edition fermentation crock trophies!!! Check them out below!!!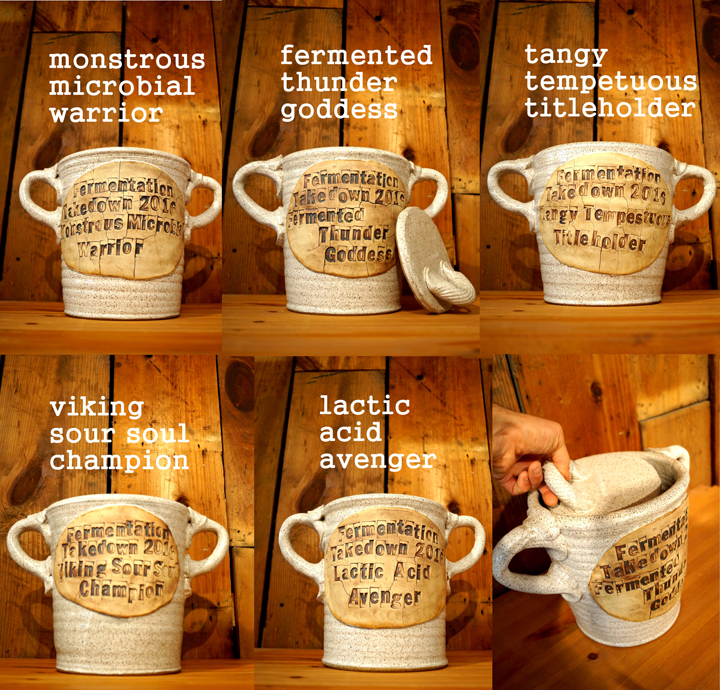 Get fermenting, yo!