VENUE CHANGE!  Make sure you get it right!!!! Chili Takedown is at GREAT SCOTT!
TO COMPETE EMAIL CHILITAKEDOWN@GMAIL.COM
Tremors…  Then silence…  Then BOOOOOM!!!! THE CHILI TAKEDOWN is back in Boston of course you guys!!!!  If you are bonin for chili, then February is time to flex that muscle in your cortex and explode upon the masses your finest chili concoction!  Does yours blow the lid off with coffee or whisky or some bizonculous secret ingredient?  Does it blow your face off with ghost chilis and electric thunder? Or does it calm a dude down with porky meats and subtle seasonings?  Let's see it, Boston! The public is invited to vote on the chili mas loco!!!!
TO COMPETE EMAIL CHILITAKEDOWN@GMAIL.COM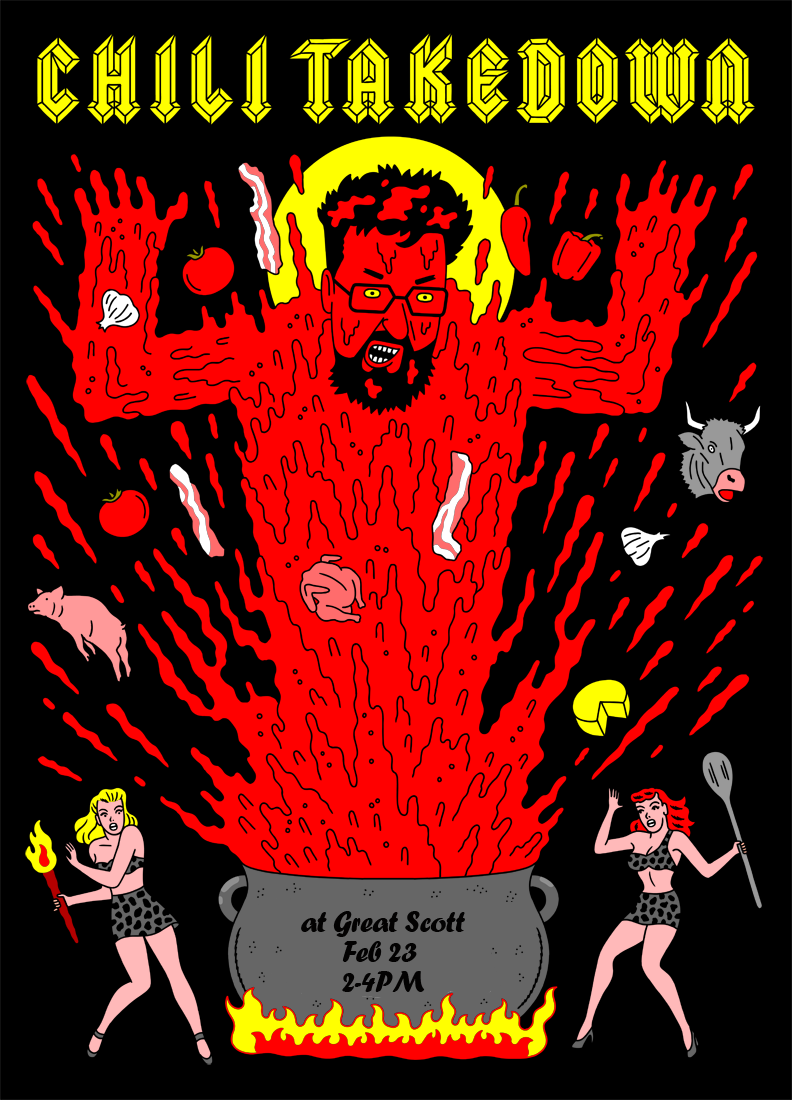 To enjoy infinity bites of all the different chilis, TICKETS HERE!
PRIZE SPONSORS:
Portion of proceeds benefit Women's Education Project!