Tickets SOLD OUT !
Infinity balls!  Monumental choices!!!  The Brooklyn Meatball Takedown rolls into town, and it's your special job to cram all the balls into you, and vote on the best ball in Brooklyn.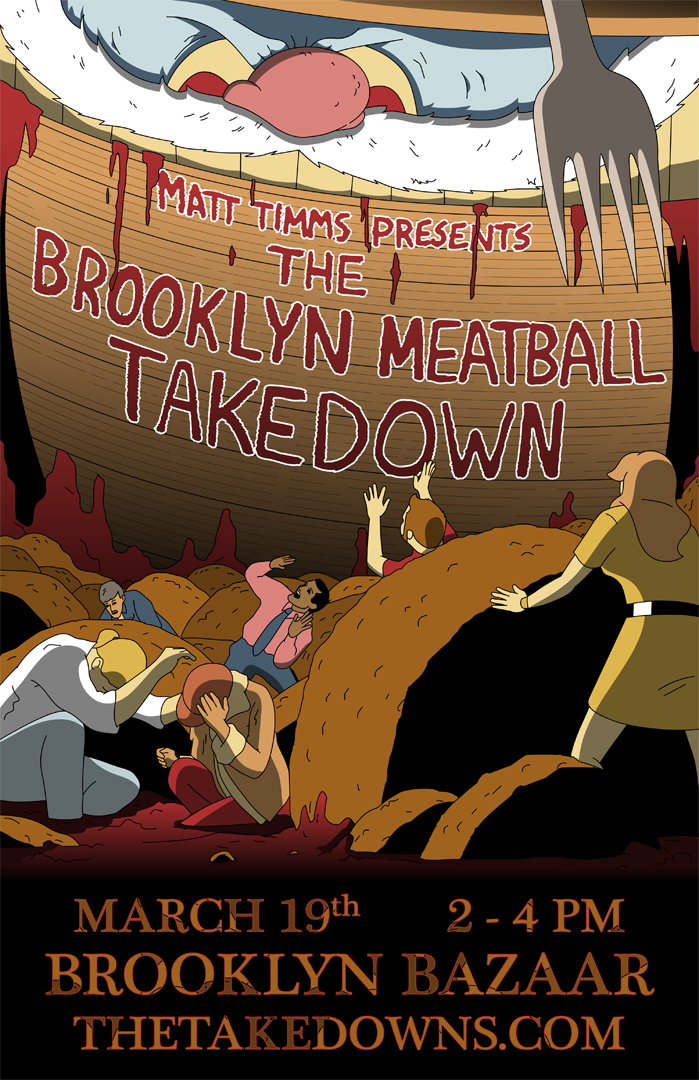 Tickets SOLD OUT !
Want to compete?!  Email Matt@TheTakedowns.com to enter your balls and compete for prizes and the eternal love of the masses!!!
SPONSOR:
PRIZE SPONSORS:
Portion of procedes benefit Women's Education Project!