This is your day, cheezaholics!  I know that you know that we know that the Cheezapocalypse is coming, and we MUST gather, for The Reckoning!  20+ of Brooklyn's yummiest macaroni and cheezez for you to feast your faces on !!!!!
WHAT: Brooklyn Mac and Cheeze Takedown 2017
WHERE: Royal Palms Shuffleboard Club
WHEN: April 23 Noon-2PM (21+!)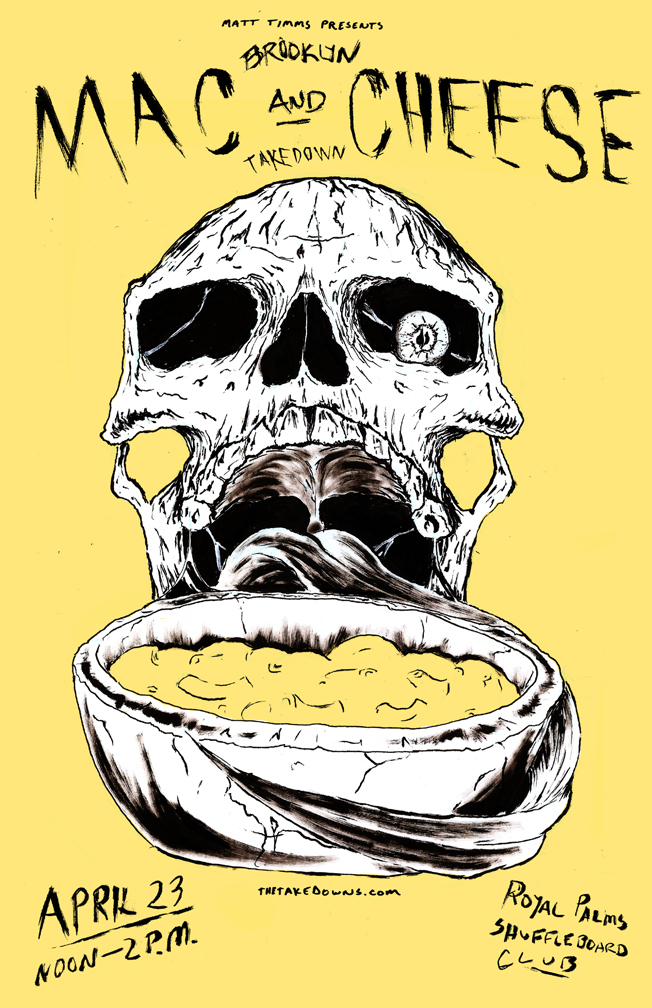 CALL FOR COOKS!  Come at me if you'd like to compete!  We can't wait to try your mac and cheeze, which is CLEARLY SUPERIOR!  Email
Matt@TheTakedowns.com
JUDGES:

PRIZE SPONSORS:
Portion of procedes benefit Women's Education Project!