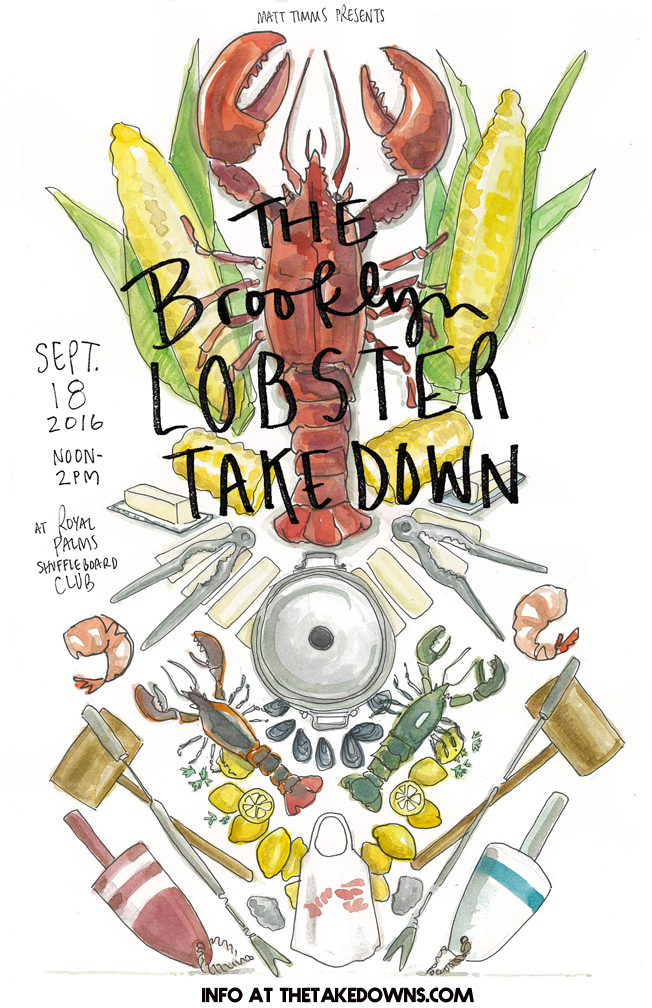 The Brooklyn Lobster Takedown is BACK!  September 18, Noon-2PM at Royal Palms Shuffleboard Club!
15 brilliant recipes featuring the most yummiest arachnid of the ocean seas!!!! Brooklyn you're insanely lucky!!!
Try ALL the lobster recipes – each prepared by the winningest Takedowners from past Takedowns!  This is the most special of takedowns – and TICKETS HERE!
PRIZE SPONSORS:
Portion of procedes benefit Women's Education Project!