There is only one sure-fire way to stay sane and cheery this particular holiday season- eat your height in cookies. Eat cookies until the word "Election" loses its meaning, and just becomes a crazy nonsensical sound in space.  That's my plan, and I'm stickin to it ho ho ho!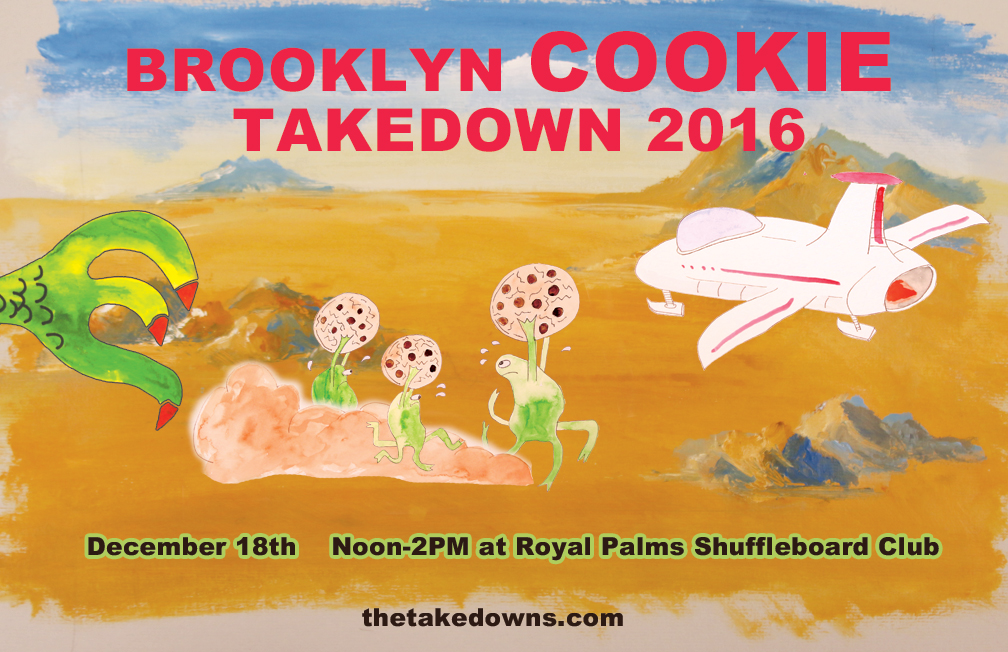 What?  The Brooklyn Cookie Takedown 2016!
When? Dec 18th Noon-2PM
Where? Royal Palms Shuffleboard Club
Want to come eat cookies like insane meets crazy!? NYC's finest most excellent bakers are competing for your affection with their confections!!!  Tickets up HERE!!! (21+)
Or know how to bake and want to enter?!  Email Matt Timms at Matt@TheTakedowns.com for detes!
PRIZE SPONSORS: