If you don't know, now you know!  The Brooklyn Chili Takedown represents the only and best chili in Brooklyn, a brutal feast of mammoth proportions!!!! Every bowl of red presented in a no-rules format, a never-ending supply of culinary thunder!!!!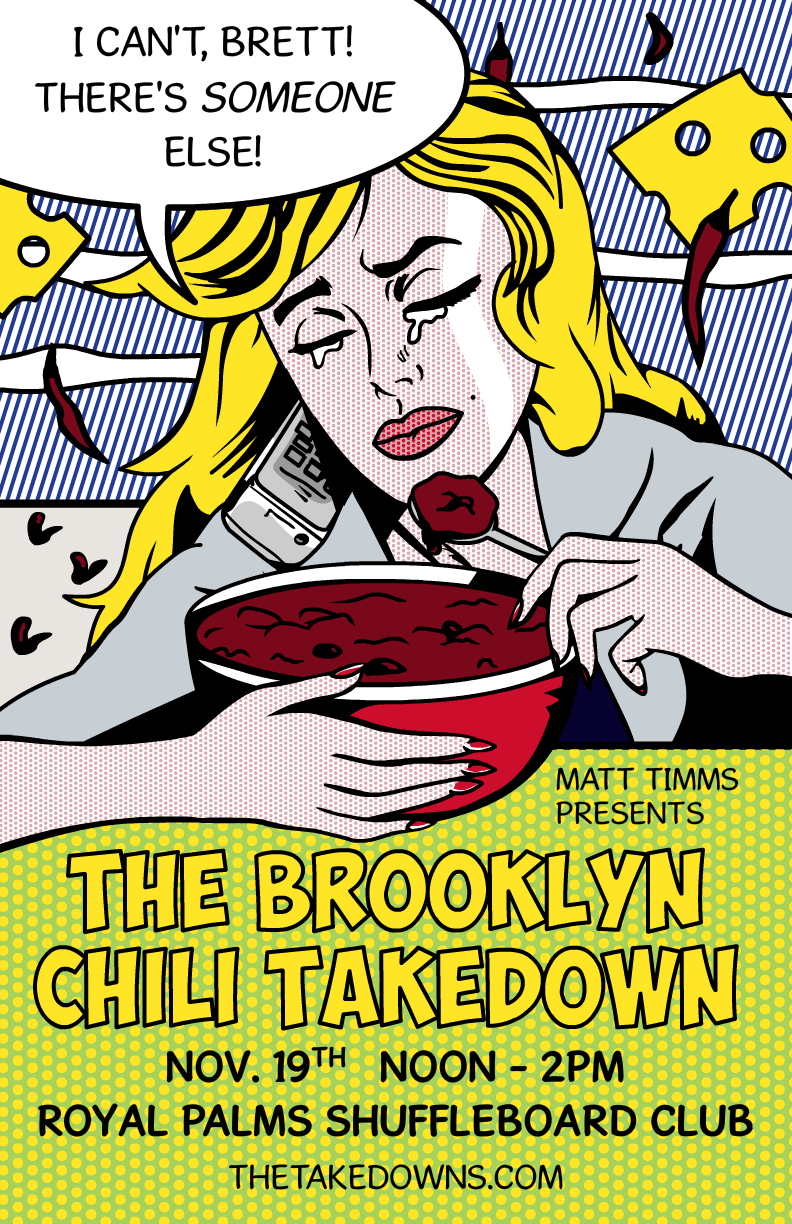 WHEN – November 19 Noon-2PM
DARE TO COMPETE! – email Matt@TheTakedowns.com (fight for 6 prize packages, each that include hundreds of $ in Le Creuset, Anolon, Microplane and Wusthof cookware!!!)
EAT TO DARE!!! – all you can eat tickets available HERE!
PRIZE SPONSORS: