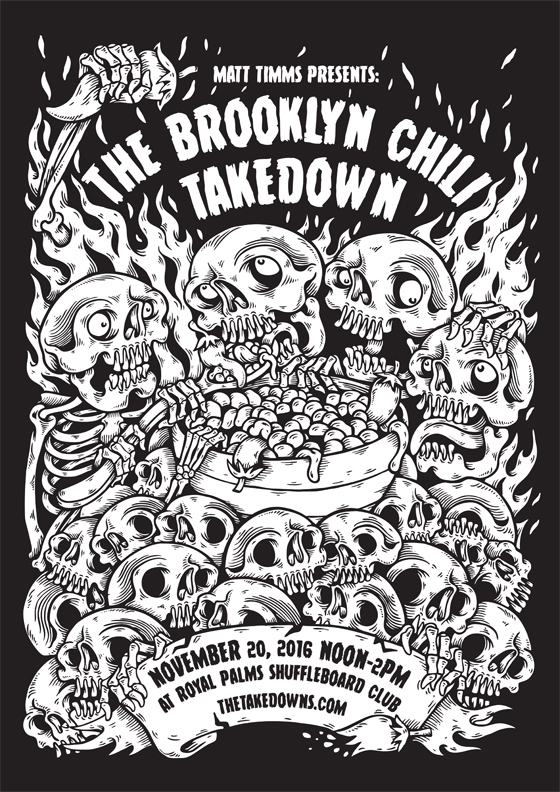 CALL FOR COOKS – BROOKLYN!  Does your chili split skulls and pummel senses?! Because we need that.  Bring your finest batch in and compete for Le Creuset, and other hottt prizes…!!!  Email Matt@TheTakedowns.com to enter your chili!
November 20, Noon-2PM at Royal Palms Shuffleboard Club!  TICKETS HERE (21+)
Hey Brooklyn!  Every year since it's inception, the gods of Brooklyn spar at The one and only Brooklyn Chili Takedown. And the throngs wonder! Who is the chilliest?  Is beans important?  Is this even authentico?  Can I eat 30 different chilis?  So many smart questions… answer them all, and revel in your farts!
PS just lookin at this poster will make you BURN IN HELL!  Thanks bigs, Ramone!!!!!
SPONSOR:
PRIZE SPONSORS: