TIX AVAILABLE AT DOOR!
What a crazy!  Fill the eternal soul of your yearning of bliss like a hawk flying over the mountain of your wonder of the wonderfull! Ommmmmmm… Eat endless mac and cheezez from local cooks at the Austin Mac and Cheeze Takedown!!! Sunday March 9 at Shangri La 2-4PM!
CALL FOR COOKS Email chilitakedown@gmail.com to COMPETE for SICK culinary prizes!
WANT TO EAT ALL THAT MAC AND CHEEZE and VOTE ON THE SLEAZIEST?  TICKETS HERE!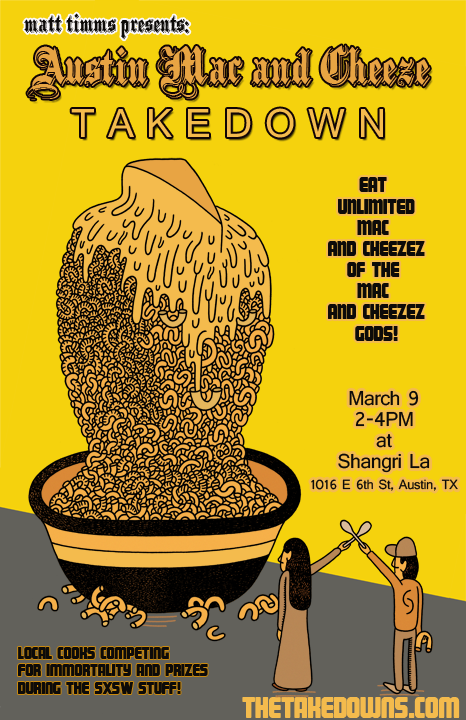 DRINK SPONSOR:
PRIZE SPONSORS:
Portion of proceeds benefit Women's Education Project!