These balls shall taste of wonder. Your infantile testicle japes are of little use in the snakepit, fools.  Or do you not want to eat the legion of meatballs on offer- January 27, 2PM at The Bell House!!!? I'm sorry, I thought you were cool. Brooklyn Meatball Takedown!!!!
Care to graze on a meat-ton of gorgeous  local meatballs?  $15 TICKETS at The Bell House!!!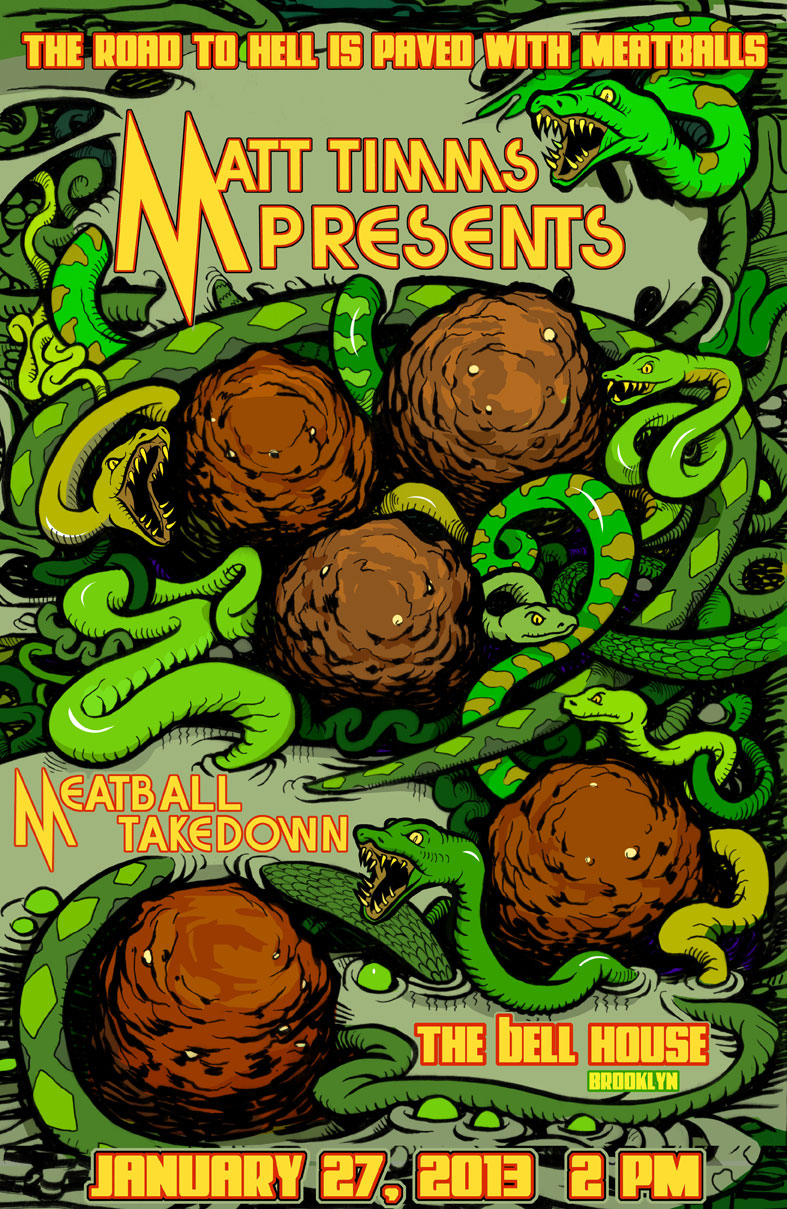 Get on my mailing list so you can never miss another CALL FOR COOKS!
Scary poster by Matthew Langland
Event Sponsor:
Prizes sponsored by:

Portion of procedes benefit Women's Education Project!