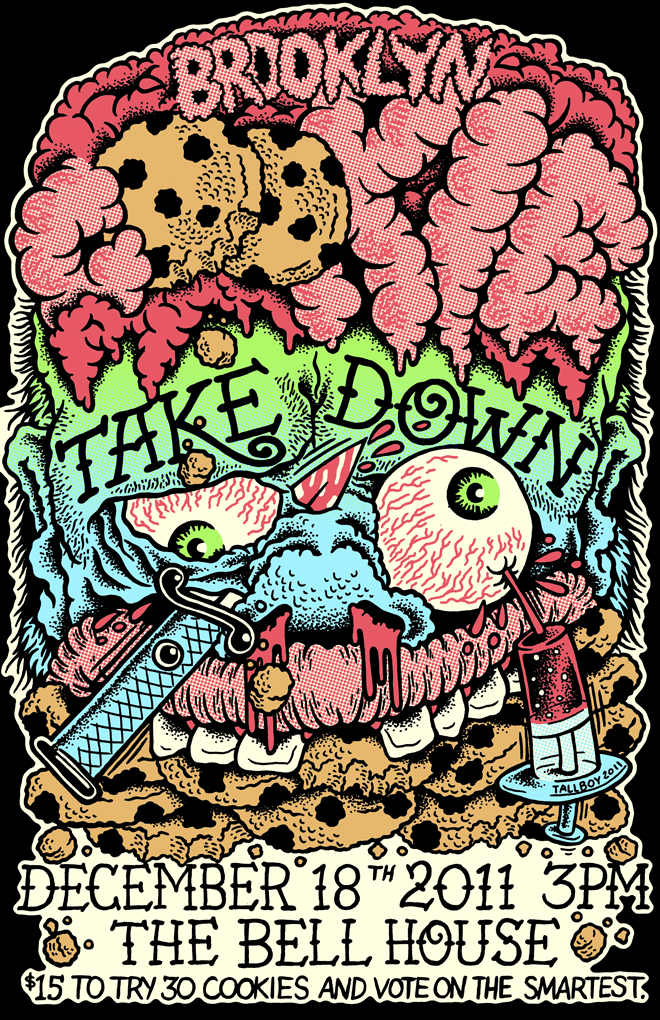 Excerpted from the holojournal  of Matt Timms, Time Prince.  December 18, 3058:
…my hydro-wetform was nearly dry, and with no more cryptobolts in my Spanka Blaster, I thought about death. Smoke whisped across the piles of green nukestones. At first I couldn't see them. Then I could and screamed. My scream was lost in the unrelenting pangadust storm that whipped around me. A band of 30 muto-ferrels, shambling, limping, oozing – broke out of the cruel mist.  The warped creations were spawn of centuries of The Last War's radiation.  Some were naked, others clothed in a makeshift armor from trashed hovercar parts and rotten plastobolts. None of these fiends were human, and represented to me the collective guilt of mankind's own hatred of itself. Sillhouetted against an unkind wasteland, they each held aloft something I couldn't at first see-and didn't care. For suddenly they let forth an unholy, unified "FABAHGAHWAH!!!!!" and I must confess I filthed myself at that moment, and was ashamed. The pack slunk forward and surrounded me. I would never forget what they clutched in their perverted claws!  Each of the 30 mutant warriors  offered not war, but… COOKIES! An endless array of COOKIES! A message of peace!  Of holiday cheer!  I stayed 2 hours with this mangled tribe, and that very night I learned their ways and traditions.  They are generous and true, and in spite of their hideous appearance I have much respect for this culture- especially their baking skills, which are second to none…It was a happy holidays indeed!!!! …
December 18 2011 3PM at The Bell House! Come see for yourself the future apocalyptic culture of cookies!  $15 to eat 30 different cookies, baked by 30 locals. VOTE to name the Main Best Cookie, plus enjoy an hour of free Bulleit Bourbon eggnog (because Happy Holidays you guys!!!!).
P.S. poster by TALLBOY!   EMAIL ME if you'd like to order an 11×17 inkjet print for $5!  Pick up at the Takedown or later!

Portion of procedes benefit Women's Education Project!