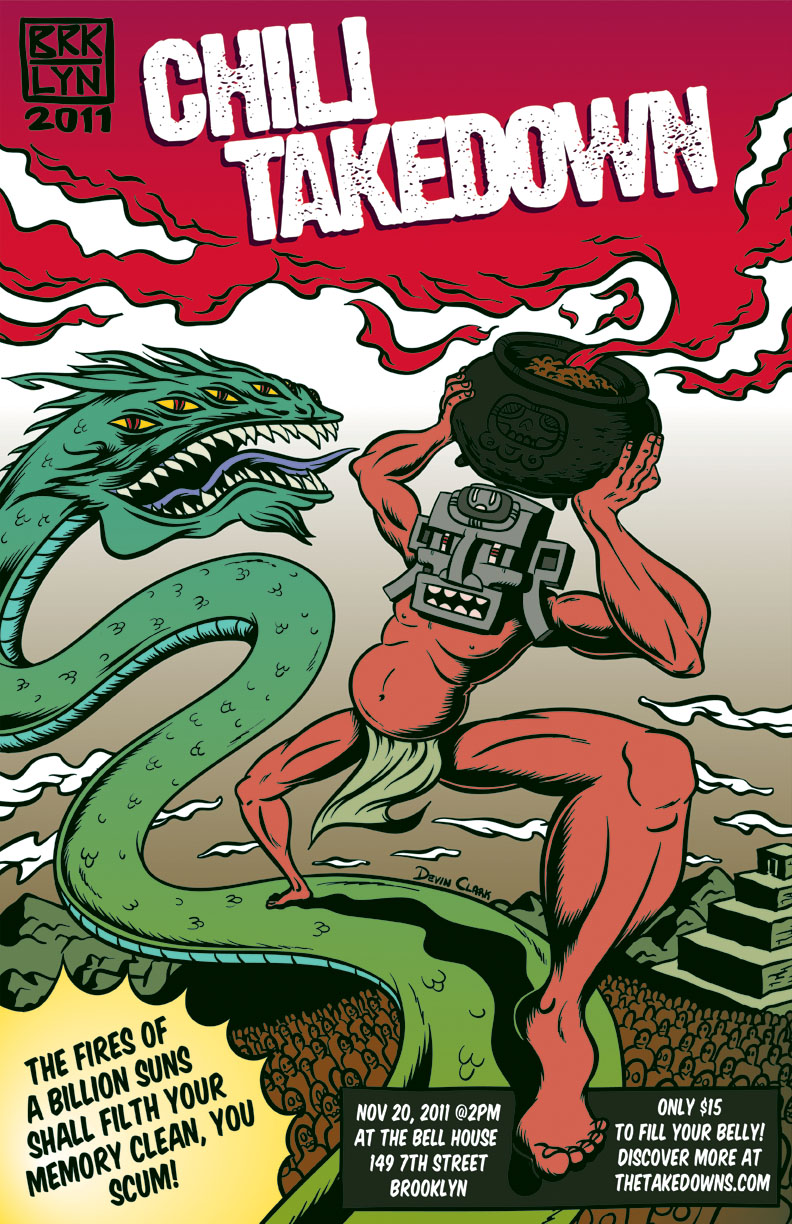 November 20th 2PM at The Bell House!!!
My Most Special Takedown… Brooklyn Chili Takedown- chili is a foul seductress, people.  This is a no rulez competition that says rules… are for Texans.
COMPETITOR LIST IS CLOSED but EMAIL ME to get on the Wait List, or to get on my mailing list so you never miss another chance to enter!!!
$15 to come try all the yummy!! Tickets HERE!!!
(and um can I just say that this poster is by my friend Devin Clark the creator of Ugly Americans!??? Stoopazoidical shout out to him for the amazing poster!!!)
Prizos by:
Prizes sponsored by:

Portion of procedes benefit Women's Education Project!