TICKETS AVAILABLE AT DOOR!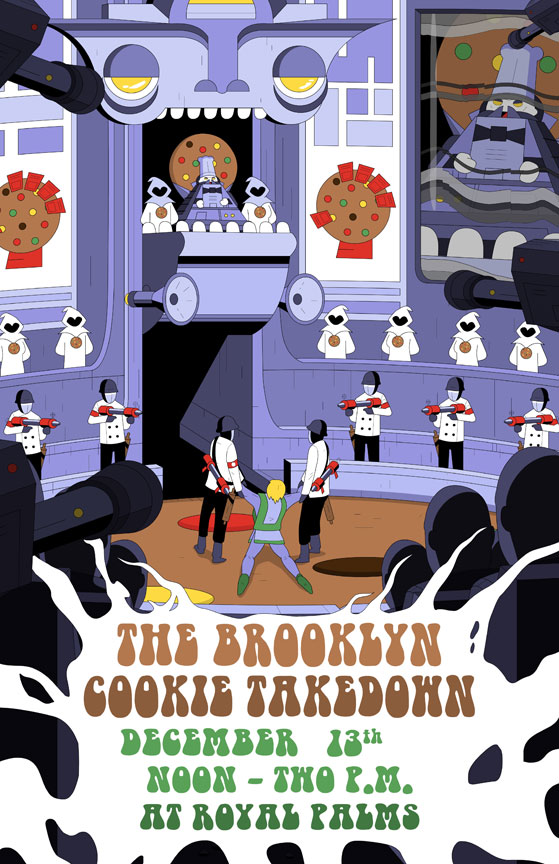 It's the holidays and we all know what that means: Murder! I mean COOKIES!!!!  ONE SERIOUS DAY OF SERIOUS COOKIES!   Come Sunday Dec 13, and feast on endless cookies!  A massive orgy of Brooklyn's best Cookies!!!!
Brooklyn Cookie Takedown December  13 Noon-2PM at Royal Palms Shuffle Board Club!!!  Cooks! Email me at MAtt@thetakedowns.com !!!!
Want to come eat all the huggy cookies!??!?  Tickets below!!!
Sunday Dec 13 TICKETS HERE
Art by the mind genius Sean Kurt-Russell Sullivan of Augenblick Studios!!!!
PRIZE SPONSORS:
JUDGES:
Portion of procedes benefit Women's Education Project!