Hot sauces to melt your face!!!  (And ice creams, to save you…) and a FREE Brooklyn Brew w ticket!
If you had a superpower what would it be?  I hope you said The Power to Melt Faces, second place Invisibility, because I'm doing a Hot Sauce Takedown as part of Comic Con's New York Super Week!!!  Eat your weight in fire!!! Burn in misery!!!! And guess what else!?  Some of NYC's best ice cream companies will be there to help put out your flames (Adirondack, Luca and Bosco, Mikey Likes It, and more) !!!   All this while you quaff the quapp out of some nice Brooklyn Brews AT THE BREWERY!
October 8 7-10PM at Brooklyn Brewery!  TICKETS HERE
CALL FOR COOKS!  Whose got a recipe for liquid hate!?  Let's see it, and play for prizes!!!!  Email me at chilitakedown@gmail.com !!!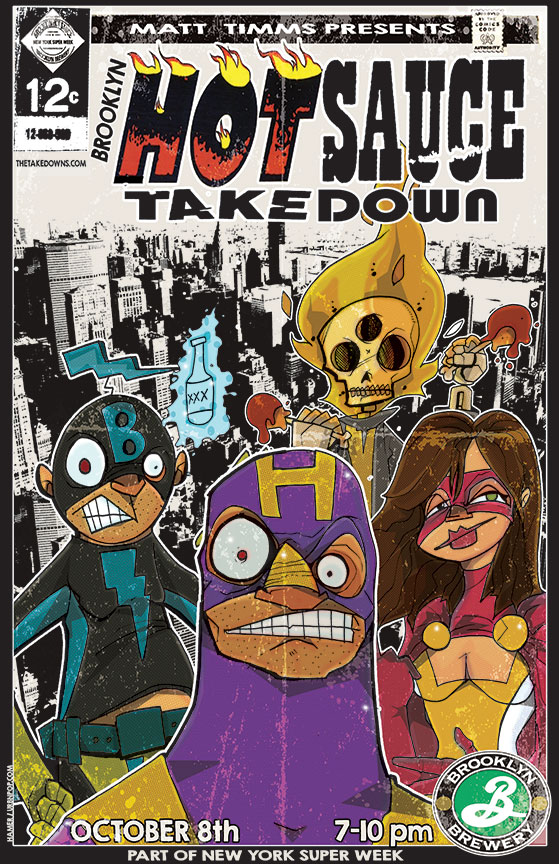 Portion of procedes benefit Women's Education Project!
CATEGORY:
General