HOME COOKS!  Email chilitakedown@gmail.com to enter and compete w your extra special soup recipe!!!
Eat non-stop SOUP!!!  This takedown has NEVER BEEN DONE BEFORE! But it seems so duh!  How have I never? Chicago so freezy, and everybody loves soup in the freezy!!!!  Let's see what Chicago's homecooks can do to save your souls!!! Tons and tons of the finest homecooked soups should deliver you from the depths of January brrrrr.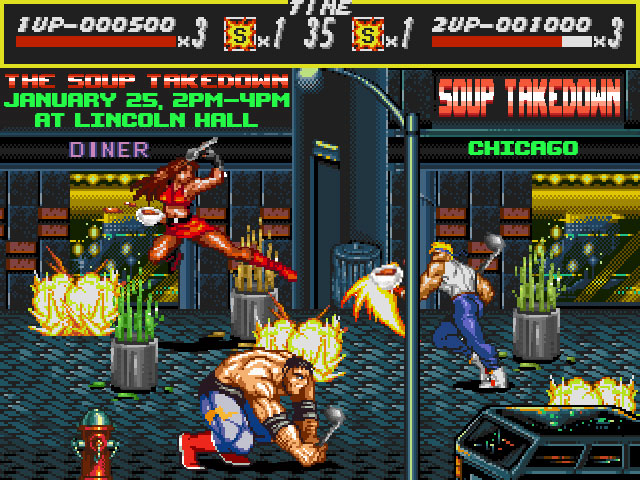 Home cooks hit me up to compete at chilitakedown@gmail.com !!!!  Win HUGE packages from Le Creuset, Wusthof, Anolon, and Microplane!!
Want to come warm up with unlimited soups, and a ballot to vote the most yummers? Tickets at Lincoln Hall!!!
Soup Takedown Kill Screen by video game wizard Katie Wendt!!!!!
PRIZE SPONSORS:
Portion of procedes benefit Women's Education Project!
CATEGORY:
General