Cheezus beezus!  It's time!!!! Brooklyn's home cooks defy the gods and create a heaven for us, right here on earth- made entirely of MAC AND CHEEZE for you to eat!  All you can eat mac and cheeze- until you decide and vote on your favorite. A new Cheeze Champion shall be named in 2018 with your help!
MAC AND CHEEZE TAKEDOWN 2018
WHERE: Brooklyn Bazaar , 150 Greenpoint Ave in Greenpoint
WHEN: February 25, 2-4PM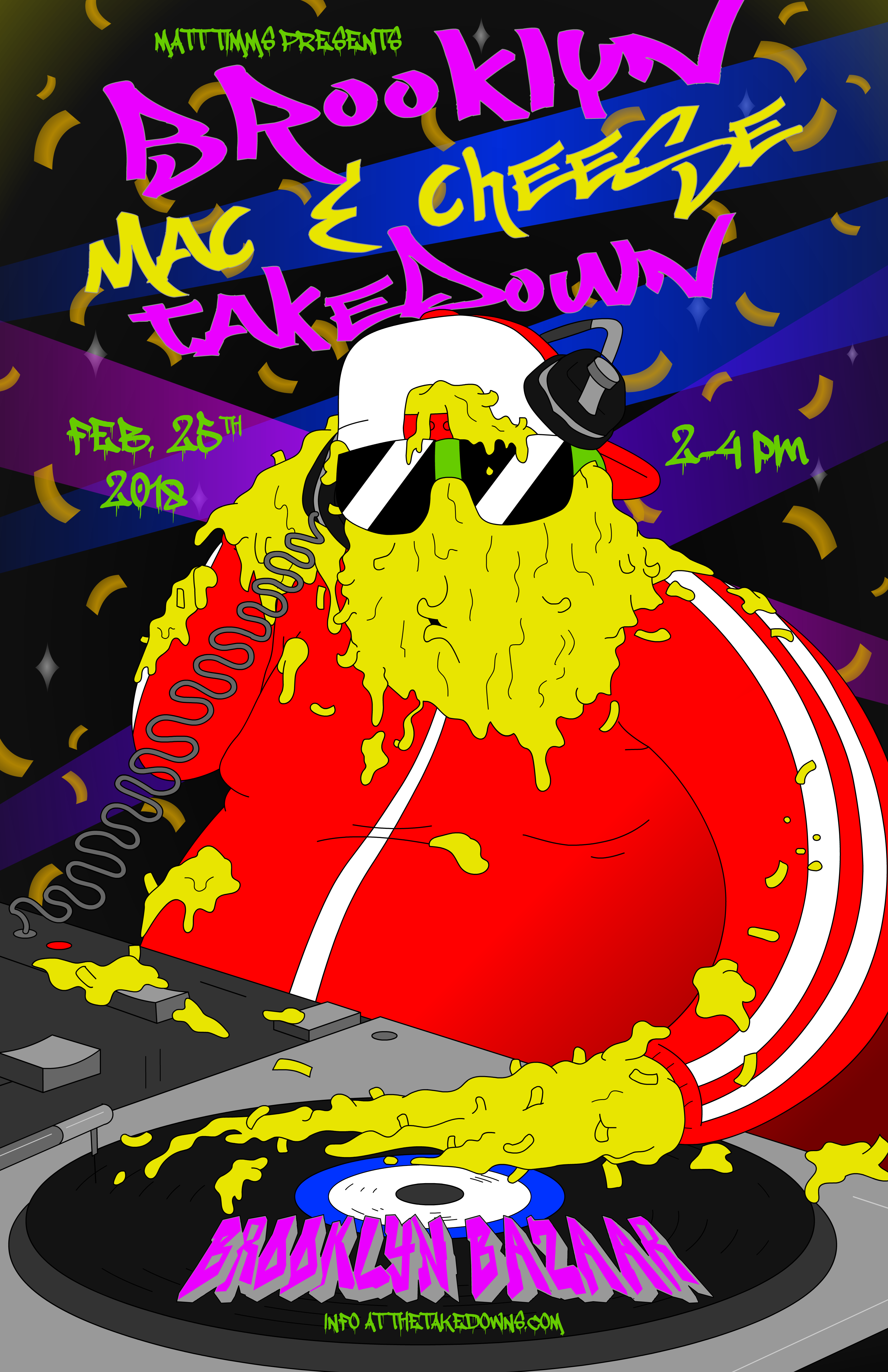 Sean Sullivan's mac and cheeze poster is breakin'!!!!
JUDGES:
CATEGORY:
General