CALL FOR MAC AND CHEEZE COOKS! Email me at chilitakedown@gmail.com to come and compete for hundreds of $$ worth of cookware prizes!!!!
YUP.  It's a THING! Of MUCH IMPORTANCE!  The Los Angeles Mac and Cheeze Takedown stinks into town, April 27 2-4PM at Bootleg Theater!!!! 20+ local  Mac and Cheezerz are sleezin the cheeze, effortless and cool!
(Remember the time back in 2011 when I appreciated you with an Avocado Takedown!?  Well, I'm back!!!)
CALL FOR HOME COOKS!  Email chilitakedown@gmail.com!!!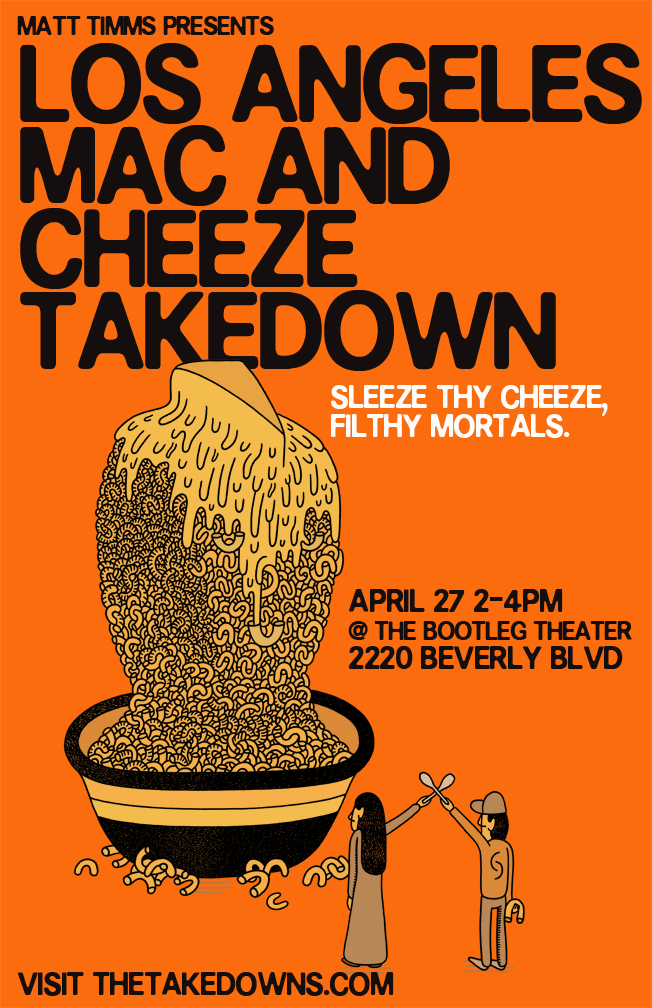 Want to come eat ALL the mac cheezez until you feel oogie and triumphant!!!?
TICKET LINK HERE!  ONLY $15!!!
PRIZE SPONSOR:
Portion of proceeds benefit Women's Education Project!
CATEGORY:
General