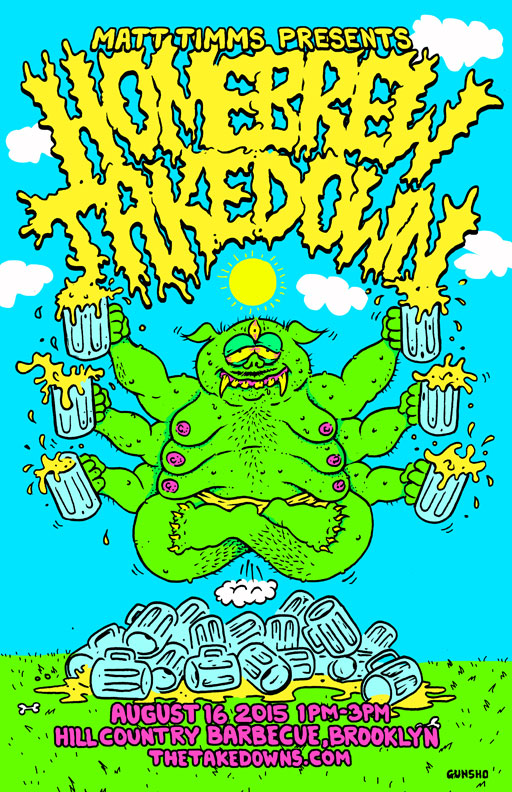 Sample 18 different beers!!!!  Want to come chug the homebrews and vote on the sudsiest?  TIX LINK HERE…  Best part is, you're at Hill Country Barbecue in downtown Brooklyn, so  there'll be plenty of the smartest, most goodest grub to power you!!!!
HOMEBREWERS! Still a couple spots open, so bring your homebrew (5 gallons) on down to Hill Country BBQ (BK), Aug 16 1-3PM!!! You and a teammate in free to compete for prizes from Cuisinart, Wusthof, Anolon and Microplane!!! Email matt at thetakedowns dot com
JUDGES:
PRIZE SPONSORS:
MEDIA SPONSORS:
Portion of procedes benefit Women's Education Project!
CATEGORY:
General